Cosmetic Dentistry
Get The Smile of Your Dreams In Less Time Than Ever!
Dreaming of straight, even teeth but don't want to spend years wearing metal braces? Our office in Jacksonville is perfectly equipped with a short-term orthodontic solution: Invisalign!
Why Wait? Schedule a free consultation now! Call 501-982-4447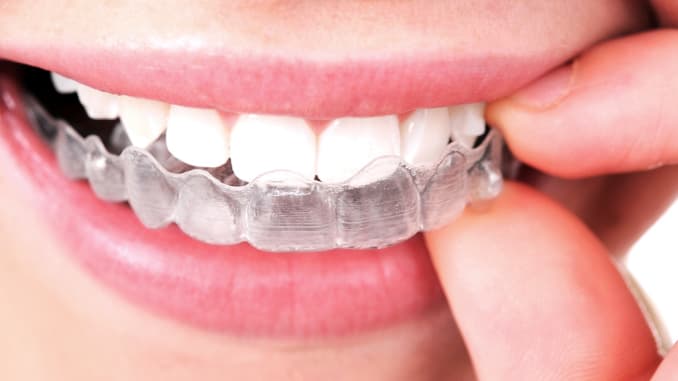 What is Invisalign?
Invisalign is an amazing system that straightens your teeth using clear plastic aligner trays. Just like the name says, Invisalign will get your teeth into the perfect alignment while remaining invisible! The plastic aligners are custom fit to your teeth, and when worn are practically invisible. All people will see is a beautiful new smile!
When you come to our office for an Invisalign consultation, we'll begin by figuring out if you're an ideal candidate. We'll then take an impression of your teeth to build your custom aligners. Every couple of weeks, you'll change aligners, and before you know it, your smile will be perfect!
Is Invisalign Right for Me?
If you have gaps or crooked teeth that you want to eliminate, Invisalign is a great choice for you. It can straighten many simple issues in as little as a year! Treatment requires that you wear your aligners all the time, except when eating, so you'll have to be sure to stay on track for the best results.
If you're ready to take the leap into a healthy, happy smile in less time than you thought possible, call our office today at 501-982-4447 or schedule an appointment using our online form for Fastbraces.
Request An Appointment Now